A long trail of deep wounds often marks those who have shared a life with someone suffering from narcissistic personality disorder. Difficult to diagnose from the outset, this personality disorder is characterised by selfishness, an inflated sense of self-importance, extreme envy, and a lack of empathy and guilt.
Narcissists handle rejection badly and may occasionally display aggressive behaviour. They also tend to be self-centred and power-hungry. At the beginning of a relationship, narcissists are incredibly controlling, doing everything within their power to dominate their (non-narcissistic) partner. Consequently, the narcissist's goal is to bind their partner to them, making them as dependent as possible. As time passes, the partner often finds themself isolated from friends and family.
Divorcing a narcissist requires a unique approach.
During negotiations or talks with the mediator, notary, or courts, narcissists pull out all the stops to block any settlements and make unrealistic demands. They bombard whoever will listen with lies, often leaving their partner frustrated and feeling unheard.
Keyser lawyers have developed unique expertise in supporting divorces that involve a party with narcissistic personality disorder.
However, once a narcissist's partner announces their desire for a divorce – often after years of questioning and insecurity – the narcissist usually rejects the idea. And things can quickly spin out of hand from there, culminating in conflict and frequently punctuating the start of a very rocky period.
When that happens, the kids are often sucked in and used as ammunition in their parents' battle. Not infrequently, the narcissist will drag friends, family, colleagues, or even an employer into the fray. This approach is intended to elevate their partner's stress and reassert or maintain their control over them. After all, narcissists cannot cope with the idea that a partner would prefer life without them.
Recognising and acknowledging these issues is paramount to finding healthy closure.
WHEN DIVORCING SOMEONE WITH A NARCISSISTIC PERSONALITY, A DIFFERENT APPROACH IS NEEDED AND LEGAL ASSISTANCE IS REQUIRED.
Narcissists are incredibly cunning: they are master manipulators. If awareness about these issues is lacking, you risk completely misjudging the parties' situation.
A clear action plan helps clients regain perspective. After a long, dark period of uncertainty, it gives them a sense of empowerment to stand up for their rights and/or their children's.
"Fear of what the narcissist might do provides poor counsel. Setting boundaries is a major weapon, making it essential in the arsenal against narcissists. A Keyser lawyer helps set those boundary lines while helping you envision your future after the divorce."
STEP BY STEP, WE WORK WITH CLIENTS TOWARDS A CLEAR SETTLEMENT THAT PRIORITISES PREDICTABILITY AND TRANSPARENCY.
However, there is no one set way of reaching that settlement. Negotiation and mediation are always the preferred routes for a divorce. Nevertheless, that frequently proves difficult where a narcissist is involved. Have negotiations broken down? Does the case need to go to court? Presenting this type of case to a judge requires a circumspect approach because awareness of narcissism-related problems remains low.
LET US HELP YOU
Do you have questions about divorcing a narcissist? We would be pleased to help you draw up an action plan, file for and pursue a divorce. Years of experience and an expert lawyer – ready to support you every step of the way – are here for you.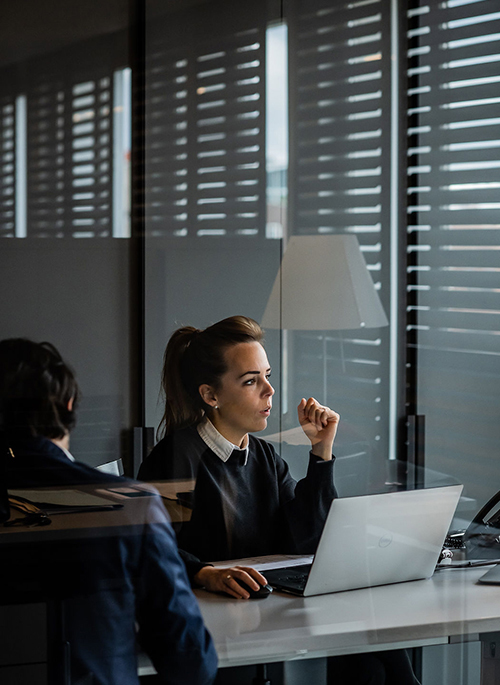 We aim to relieve our clients of their concerns to the greatest extent possible, and to offer them services that exceed their expectations.